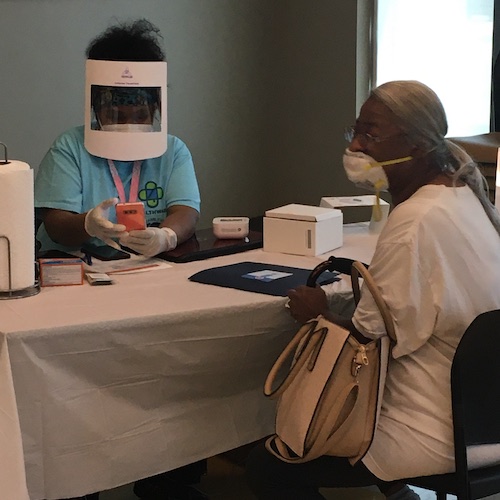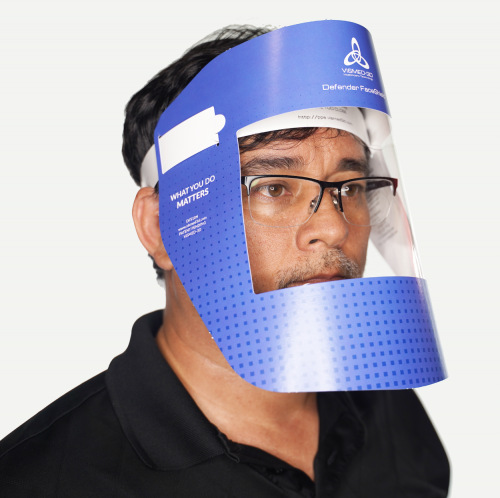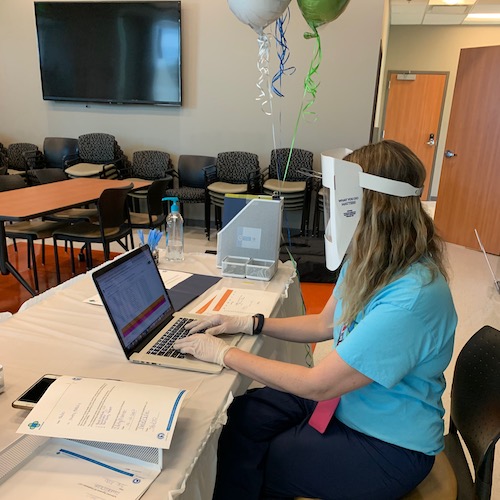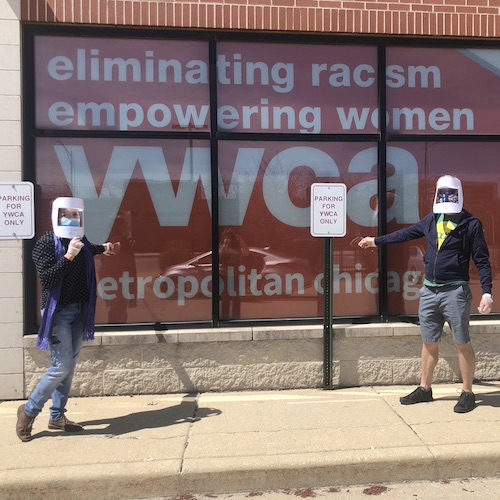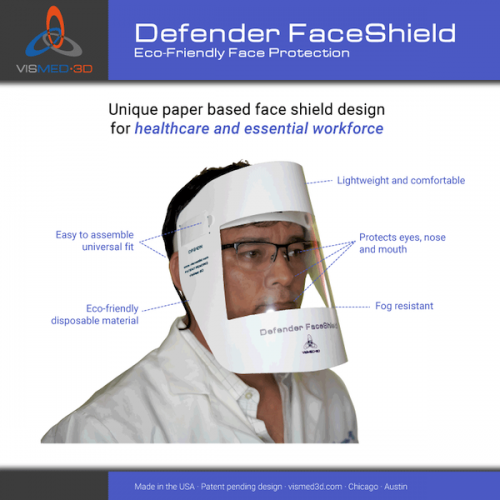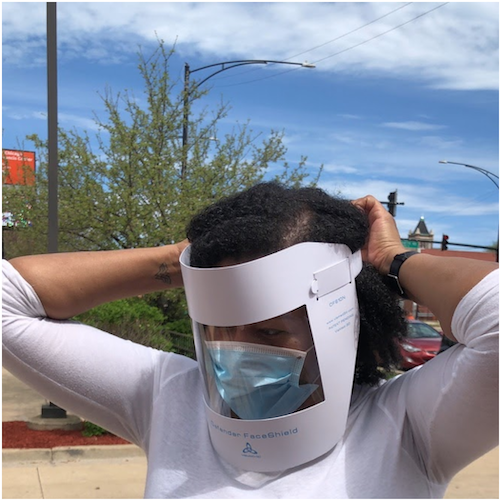 VIS

MED

•3D

Healthcare Technology™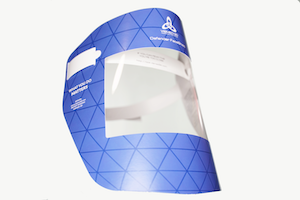 VisMed3D Defender Face Shield provides head and face protection in working environments to block wearer from sneezes, splashes, and coughs. It includes a ratcheting, adjustable head strap, and face shield. The mask is made of recyclable materials including cardstock with a large window of clear plastic for visibility.
3DP Edge FrameShield, 100/pack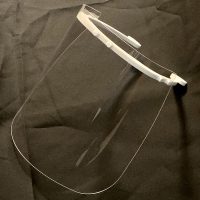 The protective face shield has a PVC Printed frame and 0.02 mm gauge PETG plastic barrier. It is easy to assemble and has a universal fit.
Contains: 100/pk
Estimated time to delivery- 1-2 weeks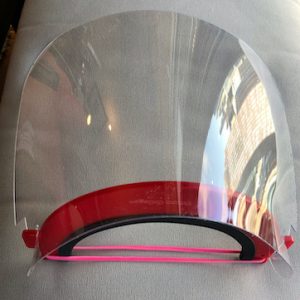 Another viable solution for head and face protection is the TritonTuff Face Shield. Similar to the Defender Face Shield, Triton Tuff offers full facial coverage to protect against contaminants.
Civil Use Isolation Clothing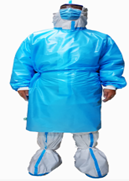 100% polyester fabric with TPU membrane,weight 70g/m2±5gsm
MOQ 20000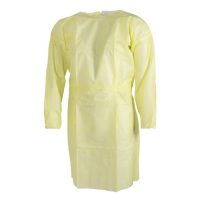 100% polyester fabric with ACPU membrane, weight 65g/m2±5gsm
MOQ 2000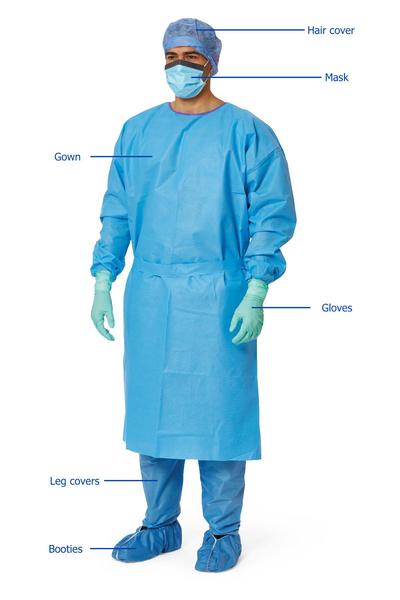 100% polyester fabric with TPU membrane,weight 70g/m2±5gsm
MOQ 2000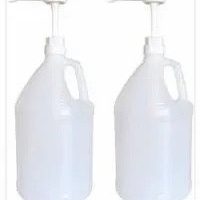 Meets FDA and CDC recommended guidelines under March 2020 FDA Temporary Policy to address COVID-19 Outbreak.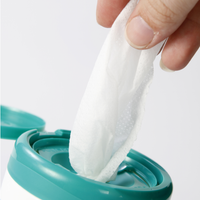 (INSERT DESCRIPTION FOR WIPES)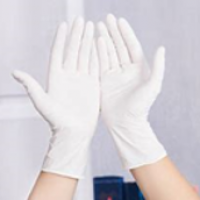 Available in both nitrile and vinyl materials based on customer's preference. Effective in preventing contact with contaminated surfaces.